About Us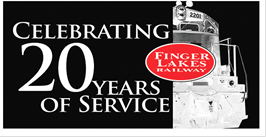 Finger Lakes Railway Corporation is a Class III railroad that owns and operates 167 miles of track from its Geneva headquarters. Finger Lakes Railway (FGLK) has track in 6 counties in the Finger Lakes region including Ontario, Seneca, Cayuga, Onondaga, Yates, and Schuyler. Their current customer base has grown to 89 active shippers. FGLK connects with CSX, Norfolk Southern, Canadian Pacific, and New York Susquehanna & Western Railroads. Since they began operations in 1995, they have added 60 full time employees and now have a fleet of 14 locomotives. They also currently lease 581 railcars to better serve their customers needs.
Read More
News and Information
April 2016
Rail Safety with Police Departments
Two dozen local police officers attended a rail safety workshop emphasizing the law enforcement guidelines for rail incidents. The event was held in two 6-hr sessions at Vincent Park (Rt. 318) in Seneca Falls last Tuesday. Attendees included local Officers, Captains, Sheriffs, and Troopers from Seneca Falls, Waterloo, Seneca County, Livingston County, Yates County, Wayne County, Village of Newark, City of Auburn, City of Cortland, and NYS Troopers.
Read More
News Archive
Employment Opportunities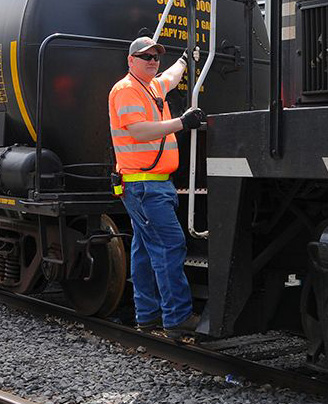 Finger Lakes Railway is searching for newcomers with proven character, ability and attitude who really want to be railroaders. We need enthusiastic team players who spend their time productively, interact comfortably with co-workers, and perform effectively for our fans – the customers.
Application Form
Job Postings
Safety First
Finger Lakes Railway is committed to railroad safety. The safety of our communities and our employees is always priortiy one.
Learn More About Railroad Safety
Industrial Development / Real Estate
We offer guidance, support and rail project management for industries wanting to establish rail service. With multiple Class I Railroad partners and regional connections let us assist your business needs.
Click Here for More Information